Revogg
Revogg est un outil vous permettant d'affecter des informations à vos fichier Ogg Vorbis. Revogg est bilingue français/anglais en fonction de la configuration de votre système.
Pas d'installation nécessaire, pas d'interface compliquée, pas de non-sens.
Revogg is a tool used to tag Ogg Vorbis files. This software will switch either to french or english depending on your system configuration.
No installation needed, no complicated GUI, no nonsense.
Download Revogg version 1.4 (zip 98 kB)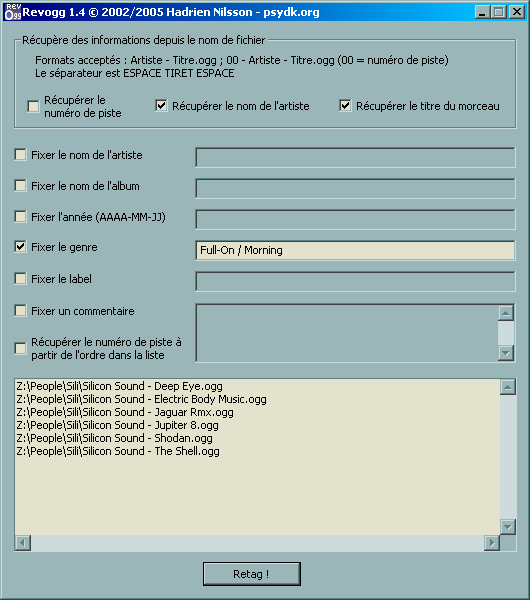 Plateforme : Windows