PngOptimizer

Cleans your PNG files of useless or wrong information.
Reduces your PNG files weight.
Converts into PNG other lossless image formats (BMP, GIF, TGA).
Supports animated PNG (APNG).
Creates easily available PNG screenshots.
Offers a simple and productive user interface.
PngOptimizer is free. It works on Windows XP/Vista/Seven.
x64 version for Vista/Seven (64 bits):
x86 version for XP/Vista/Seven (32 bits):
Do you like PngOptimizer? Please consider making a donation:

---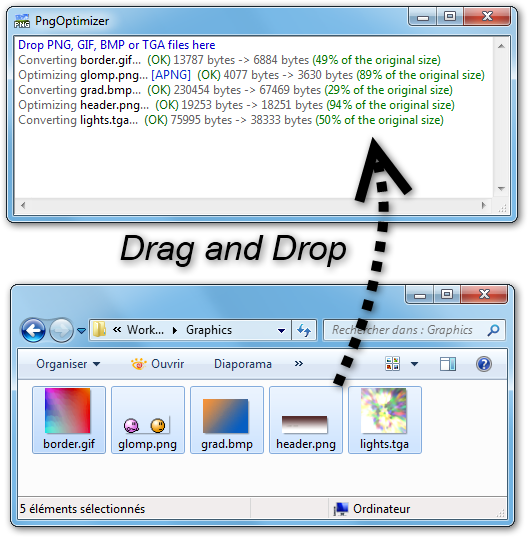 More details in this review:

---
Other downloads
PngOptimizerCL

A command line version of PngOptimizer

PngOptimizerDll

A DLL version of PngOptimizer optimization engine
PngOptimizer and PngOptimizerCL are distributed under the terms of the GNU General Public License (GPL).
PngOptimizerDll is distributed under the terms of the GNU Lesser General Public License (LGPL).
For more information regarding licenses, please check the Readme file in the archive below: